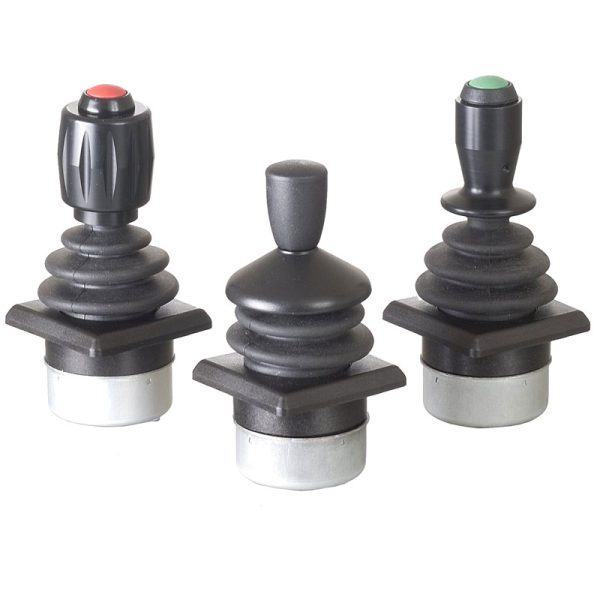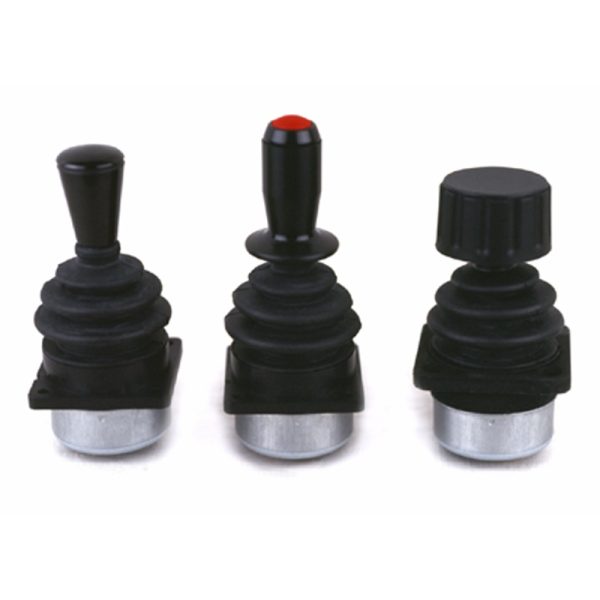 JC2000 – Multi-Axis Contactless Joystick Controller
Description
Document
Contact us
Description
The JC2000 contactless joystick controller is designed for precision, fingertip control applications, where safety and long, trouble-free life are primary requirements.
Product brand Penny & Giles
Compact size
Depth below panel less than 31mm
Contactless sensing system
No flexing wires (except when handle switches fitted)
Dual independant outputs on single/dual axis versions
Choice of grips with or without switch
Aligned seats (low force lever guidance)
Polarised latching connector
CE approved
Available in single-, dual or three-axis configurations and can accommodate a choice of grips, including pushbutton switch versions.
The JC2000's compact size, low operational force and high reliability are ideal for applications, which include powered wheelchair controllers, robotic-teach controllers, co-ordinate measuring machines, medical and CCTV equipment, professional camera controls and radio or infra-red crane chest-pack controllers.
Accessories
Cables for JC2000
Document

  JC2000 brochure

  JC2000 CAD