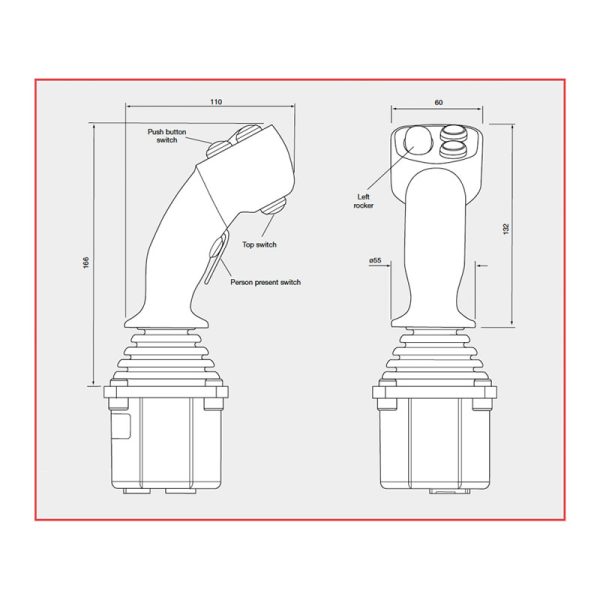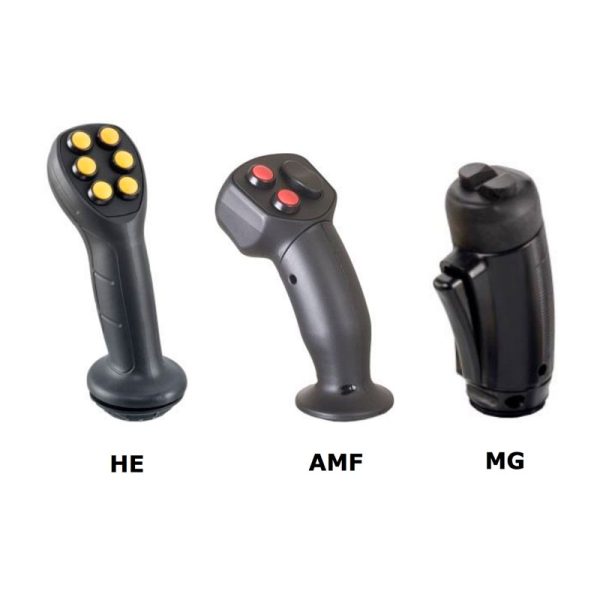 Handle A
Description
This option is designed to meet the demands for more complex control systems in off-highway applications. The 'A' range of ergonomic multifunction hand grips can be fitted with a combination of analog outputs, push button and 'Person Present' switches.
The handle can be supplied with two independent analog outputs generated by proportional rockers which, in turn, provide auxiliary directional switching in addition to the potentiometric output. When coupled with the JC150 joystick, this unit can provide a three-axis control device. This handle can also be purchased separately, for tting to customer levers or assemblies.
This grip can also be supplied fitted to joystick controller models JC150, JC1500, JC6000 and JC8000.